Commercial (Time) Lines: The Journey To CSIO's Revitalized Data Standards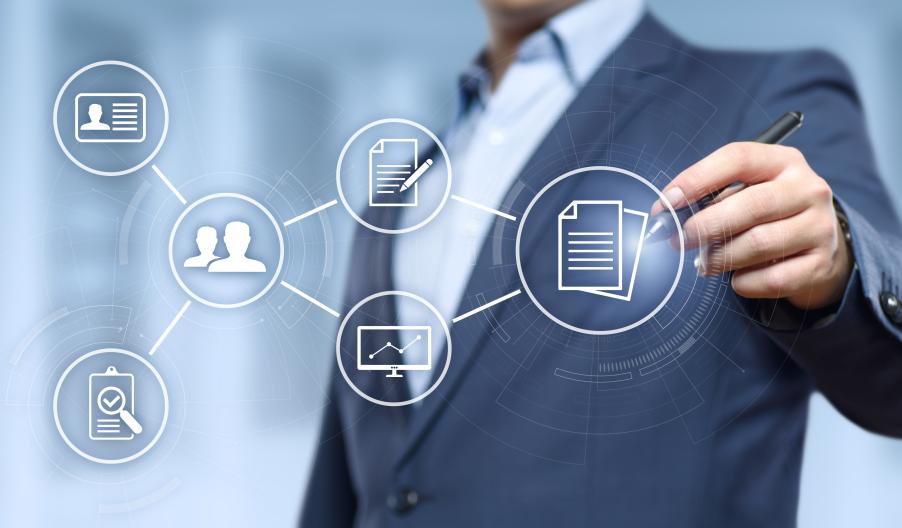 Canadian brokers have reaped the benefits of the Centre for Study of Insurance Operations (CSIO) Personal Lines (PL) Data Standards for decades. Commercial Lines (CL) Data Standards, however, have faced a much slower road to adoption. A CSIO member survey revealed 90% of respondents agree that CL Data Standards are important, making industry-wide uptake essential.
Data standards facilitate the exchange of information between insurer systems and BMS platforms, expedite underwriting, provide real-time quoting, and enable a BMS to automatically generate electronic policy documents (eDocs). Brokers sent over 46 million eDocs to customers in 2020—more than double the 22 million eDocs sent in 2017.
Here's how the CL Data Standards have evolved to mirror the effectiveness of their PL counterpart and meet the demands of today's modern brokerages.
The Commercial Lines challenge
"The consensus among our carrier, broker and vendor members is that their operations would undoubtedly benefit from the implementation of CL Data Standards," said CSIO's President & CEO, Catherine Smola. "This significant opportunity to positively impact the industry, coupled with our members' enthusiasm for collaborating to strengthen CL Data Standards, made enhancing CL Data Standards a top priority for CSIO." 
Industry buy-in was a crucial first step towards improving CL Data Standards; next came figuring out why they weren't widely adopted. To answer this complex question, CSIO enlisted the help of Canada's foremost independent, research organization.
The Conference Board of Canada study
To guide the industry in shaping the future of CL Data Standards, CSIO commissioned The Conference Board of Canada to research the main barriers preventing insurers and vendors from implementing CL Data Standards and make recommendations for moving forward. Their methodology involved extensive industry consultation via interviews with insurer executives and vendors, a broker focus group, and a nationwide survey of 150 brokerages. The four-month initiative yielded many key findings that are helping to shape CL Data Standards today, including:
The main challenges to implementing Data Standards in the commercial space are manual workflows and a lack of uniformity in how different insurers receive customer info (online portals, emails, phone calls, etc.)

94% of brokers support the industry-wide implementation of CL Data Standards
91% of brokerages say they are more likely to work with insurers who have implemented CL Data Standards
The Conference Board of Canada's final report recommended a phased approach with broad industry participation to ensure the successful adoption of CL Data Standards.
CL Data Standards Implementation Timeline
CSIO and the industry have accomplished a lot since the Conference Board of Canada study wrapped up in late-2017. Here are the main highlights.
July 2018
CL Working Group formed
Insurer and vendor representatives working to advance CL Data Standards in the broker channel
November 2018
Working Group establishes minimum data set
Common data elements used by insurers to underwrite commercial risks, regardless of complexity
November 2019
Minimum data set for small contractors established
A standard set of questions for underwriting small business contractors
May 2020
CSIO launches CL Certification Program
Supporting and recognizing insurer and vendor members who have implemented CSIO Data Standards
June 2020
Brokercore becomes first CSIO member to achieve Level II Certification – Verified designation
By implementing CL Data Standards and real-time quoting from their BMS
Working Group establishes minimum data set for small retailers
Questions improve the speed of information exchanged between brokers and insurers
Dec 2020
Minimum data set for small business and professional services established
Questions cover all 80 IBC business and professional services industry codes
April 2021
Unica and Vertafore become first CSIO members to complete the CL Certification Program
The first insurer and vendor to achieve all three levels: Foundation, Verified, and Certified
June 2021
Working Group defines requirements for multi-operations small business
Allowing brokers to submit multi-operations quote requests
How CL Data Standards can benefit your brokerage
Additional enhancements to CSIO's CL Data Standards, such as binding requirements for multi-operations small business, are on the horizon. In the meantime, the CL Working Group's existing achievements can help enhance your operations by:
Accelerating information flow between your BMS and insurers' systems
Automating quotes; CL Data Standards can reduce underwriting time from three days to mere seconds
Saving time and money by digitizing transactions
Improving customer service via faster and more accurate quotes
Talk to your insurer partners, and learn more
Capitalize on the advantages of CL Data Standards by talking to your insurer and service provider partners about completing the CSIO CL Certification Program.