CSIO Establishes an eDocs Implementation Steering Committee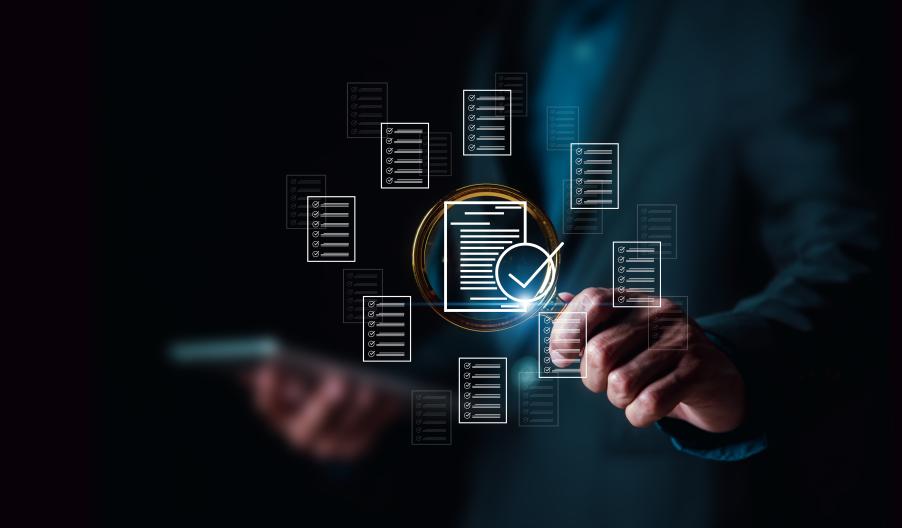 (Toronto – November 20, 2023) CSIO is pleased to announce that it has formed an eDocs Implementation Steering Committee to ensure the successful industry implementation of CSIO's refined eDocs codes and descriptions.
The labelling of eDocs in broker management systems (BMS) between insurers is inconsistent, leading to additional administrative work for brokers. After holding various discovery sessions with insurers, vendors, and brokers, and surveying brokers, CSIO developed the new eDocs codes to ensure eDocs are clearly labelled when received in the BMS. The new eDoc codes were then presented to the eDocs Working Group and INNOTECH Steering Committee where consensus was reached on a list of clear and consistent eDocs codes and descriptions. The business requirements have been shared with insurers and vendors to scope their programming effort and have the eDocs codes and descriptions updated in their systems.  
The Committee's members, comprised of insurers, vendors, and brokers, will provide high-level assistance in ensuring that a robust end-to-end User Acceptance Testing (UAT) plan for implementing CSIO's refined eDocs codes and descriptions is executed. The members will also support unified communication between brokers and the industry.
On November 20, the Committee held its first meeting, where it reviewed the Committee's mandate and members, implementation timelines, UAT requirements, and meeting frequency.
CSIO's eDocs Implementation Steering Committee members:
Insurers
Aviva Canada:

Steven Chan

CAA & Echelon:

Cyril Lo

Chubb Insurance Company of Canada:

Karim Jina

Commonwell Mutual Insurance Group:

Justin Davidson

Definity:

Michael Burton, Pamela Todd

Gore Mutual Insurance Company:

Shane Mannion

Insurance Company of PEI:

Bryan Harper

Intact Insurance:

Benjamin Kantanka, Stephanie Phillips

Northbridge Insurance:

Linda McConnell, Majuran Siva, Malvik Chhatbar, Sonia Martin

Prysm Insurance:

Kevin Trudel

Travelers Canada:

Lori Pino

Unica Insurance:

Robert Tamburro

Wawanesa Mutual Insurance Company:

Anna Juangco-Maniquiz, Jason Mowat, Pedro Neves
Vendors
Acturis Canada Inc.:

Chris Lavelle, Mitchell Guest

Applied Systems Canada:

William Ma

Cognition +:

Jason Kraft, Kurtis Ginzel

Logiciels Deltek Inc.:

David Larkin

Promutuel Assurance:

Karim Laïfaoui

Rival Insurance Technology:

Brian Canart

SEH Computers Systems Inc.:

Robert Yorke

Vertafore Canada:

Natasha Joyal  

    
Brokers
Andrew Agencies Ltd.:

Denise Chadney

Bauld Insurance:

Megan Jennex

Janzen Insurance:

Andrew Janzen

Mitch Insurance:

Chris Rotozinski

PROLINK:

Sandra Willis

Summit Commercial Solutions Inc.:

Susan Gilbert
"Refining CSIO's eDocs codes and descriptions was a major achievement for industry standardization. The Committee is dedicated to supporting insurers, vendors, and brokers during this implementation period," said Catherine Smola, President & CEO of CSIO. "We are grateful to the Committee members for lending their expertise to this important industry initiative."
In addition to establishing the Committee, CSIO asked insurer and BMS vendor members to provide implementation timelines for programming the refined eDocs codes and descriptions for personal and commercial lines of business. From their responses, we have published programming scorecards on CSIO.com. 
– 30 –
About Centre for Study of Insurance Operations (CSIO)
CSIO is Canada's industry technology association of property and casualty insurers, vendors and over 38,000 brokers. CSIO is committed to driving innovative solutions that enable the best insurance experience in Canada by overseeing the development, implementation, and maintenance of technology Standards and solutions, such as CSIOnet, eDocs, and My Proof of Insurance. In addition, CSIO operates the industry-owned mail network service. The CSIO XML Standard is licensed to CSIO by ACORD (Association for Cooperative Operations Research and Development). For more information, visit csio.com.
For further information, please contact:
Debbie Vassos, BBA, CDMP | Manager, Marketing & Communications
110 Yonge Street, Suite 500 | Toronto, ON M5C 1T4
(416) 360-1773 x 1721 | 1 (800) 463-2746 x 1721
dvassos@csio.com | www.csio.com