Welcome to CSIO's Enhanced Professional Development Program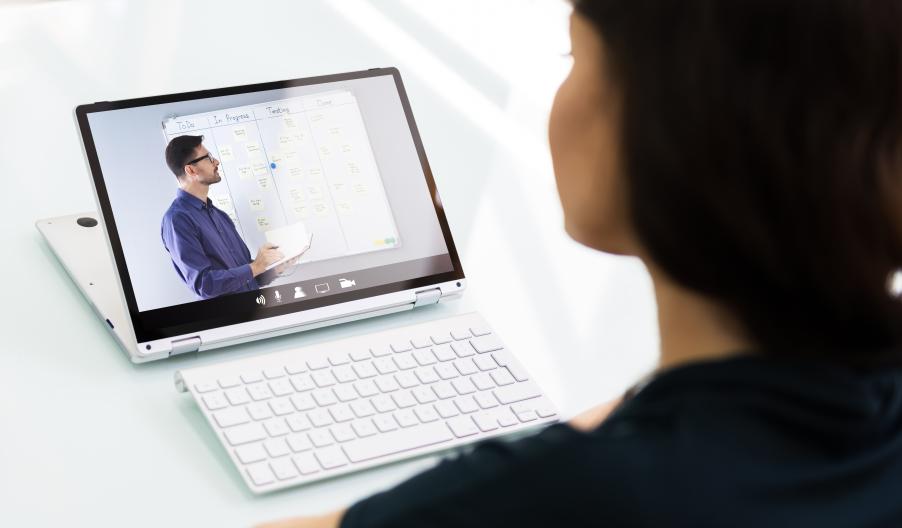 You may have noticed the CSIO website has a new look. A core part of our redesign involved re-examining our approach to education and making our courses and certificates more accessible to CSIO members. 
All the resources from our previous site, including CSIO's Professional Development Program (formerly the eLearning program), are now part of a more user-friendly CSIO website experience. New features like the Dashboard facilitate signing up for and managing your courses.  
Free, On-Demand, Accredited Courses
CSIO's enhanced Professional Development Program still features free, on-demand, and accredited courses, meaning you can earn Continuing Education (CE) credits on your preferred schedule. We'll also continue featuring knowledgeable industry experts as guest instructors.
The course selection from our previous site is incorporated into the new Professional Development Program and will only grow bigger as we expand our roster in 2022. Our three education streams—Cybersecurity, Digital Marketing, Insurance Innovation—ensure our members can choose from various offerings that match your personal interests and your province's continuing education criteria. Check out our list of available courses—better yet, start your CSIO education journey today!   
Benefits of CSIO's New Professional Development Dashboard
Here's why it's easier than ever to access our free, on-demand, accredited CE courses and earn your CSIO Digital Broker designation. It all starts with your dashboard. 
1. My Dashboard: Sign-in to your CSIO account to access your personal Dashboard. From there, browse Professional Development Program course and webinar offerings and track your enrollments, completions, and certificates.
2. Access certificates quickly and easily: After you finish a course or webinar, you'll now be able to download your certificate of completion almost immediately.
3. View and register for webinars: CSIO's upcoming accredited webinars are now integrated into the Professional Development Program and My Dashboard.
4. Digital Broker Designation: Gain recognition by completing six CSIO courses to earn the Digital Broker Designation. Track your progress and, once complete, easily download your Digital Broker Designation from your Dashboard to share your achievement.
5. Improved user experience: Discover the advantages of CSIO's redesigned, user-friendly website and new Professional Development Program by seeing it for yourself. Class is in session, are you ready to get started?
Take Accredited Courses in Three Streams: Cybersecurity, Digital Marketing and Insurance Innovation
CSIO's Professional Development Program offers courses in three primary education streams. Each course counts for one continuing education hour (1 credit), in various categories depending on your province's professional education requirements. Here are some examples of recent courses from each of CSIO's three streams. 
Cybersecurity
Cyber Security Trends and Risk Management: An overview of cyber risks Canadian insurance organizations are facing today and how your brokerage can mitigate them.
The Future of APIs and Digital Identity: Application Program Interface (API) Gateways have the power to improve your business operations. Find out how from two industry experts.
Staying Safe: Security Awareness for Remote Workers: Useful security tips for anyone who ever works remotely that can even help keep you cyber-safe when using your personal devices.
Digital Marketing
Optimizing Your LinkedIn Profile: Learn to maximize your LinkedIn profile for sales, client networking, brand building, and career growth.
Improve Your Website's SEO: Search Engine Optimization can improve your company's search results rank, giving you access to more potential customers and sales.
What's New in Social Media Strategy: There's a lot more to social media strategy than creating an account and posting regularly. Learn how to tap into trends that better engage your customers. 
Insurance Innovation
My Proof of Insurance: Give your customers the digital experience they're used to by providing secure electronic proof of auto insurance they can store in their phone's digital wallet.
How AI is Transforming Insurance: Artificial Intelligence is revolutionizing industries across the globe and insurance is no exception. Here's how machine learning provides valuable insights on insurance data.
Digital Disruption and the Technology Fallacy: Research shows that organizations should respond to digital disruption by focusing on people and processes, not technology. Take this course to find out why.  
Not yet a member? Find out if you're eligible for a free account by viewing CSIO's member directory. Brokers who are members of their provincial associations are automatically members of CSIO.
Start earning Continuing Education (CE) credits on CSIO's Professional Development Platform today!