Image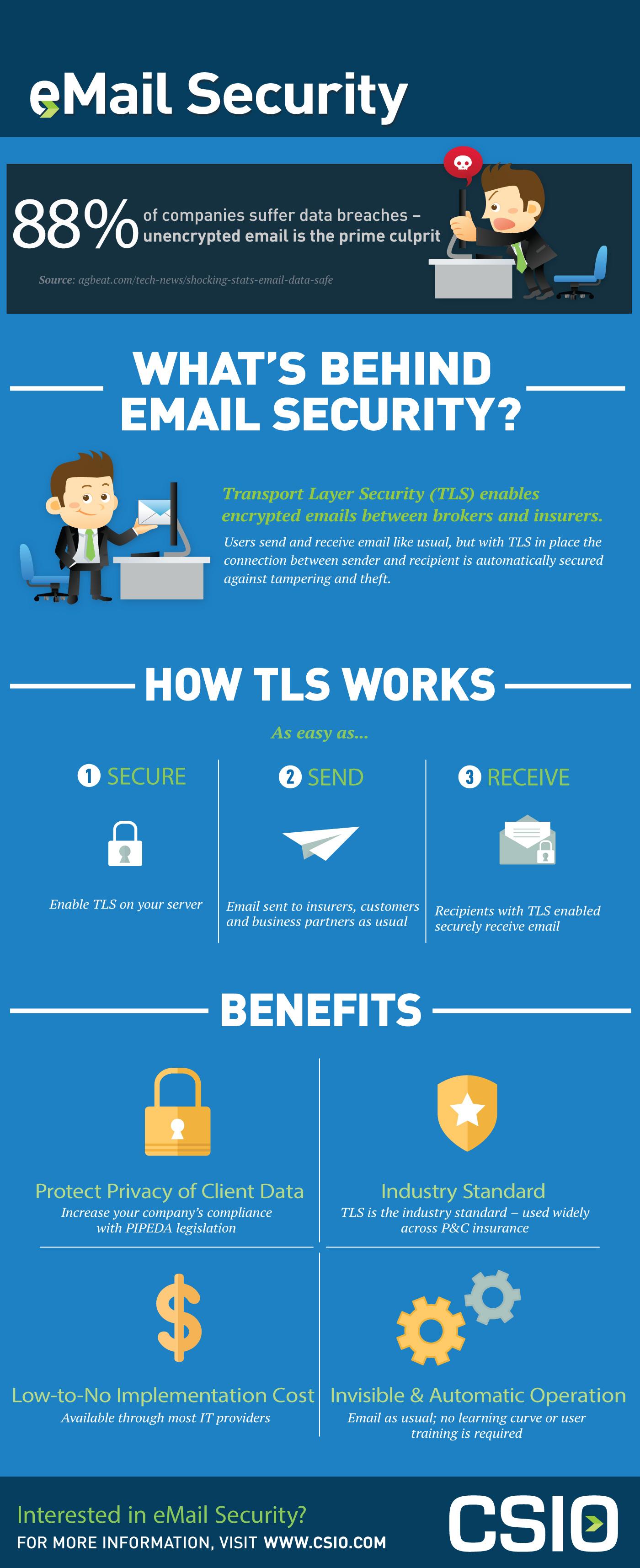 Privacy is a top industry concern, yet many brokers still send sensitive customer information over unsecured emails. Reduce the risk of a privacy breach with Transport Layer Security (TLS), a readily available – and inexpensive – IT solution that encrypts emails for maximum confidentiality.
Locks, alarms, passwords, identity verification – these are all staples of a secure brokerage. Adding TLS to the list extends that security to email communications, ensuring that customer information sent through email is safe from prying eyes and confidentiality breaches. CSIO promotes the use of TLS as an effective, universal solution that:
is inexpensive and easy to implement and available through most IT providers
strengthens compliance with PIPEDA privacy legislation
operates invisibly and automatically through company servers
strengthens branding as a secure, trusted organization
TLS Map - Over 1,400 Brokerages in Canada on TLS eMail Security
CSIO's interactive map illustrates the broker adoption of TLS across Canada. The information provided in this map represents a sample size of data that is representative of the P&C broker community across Canada.
Image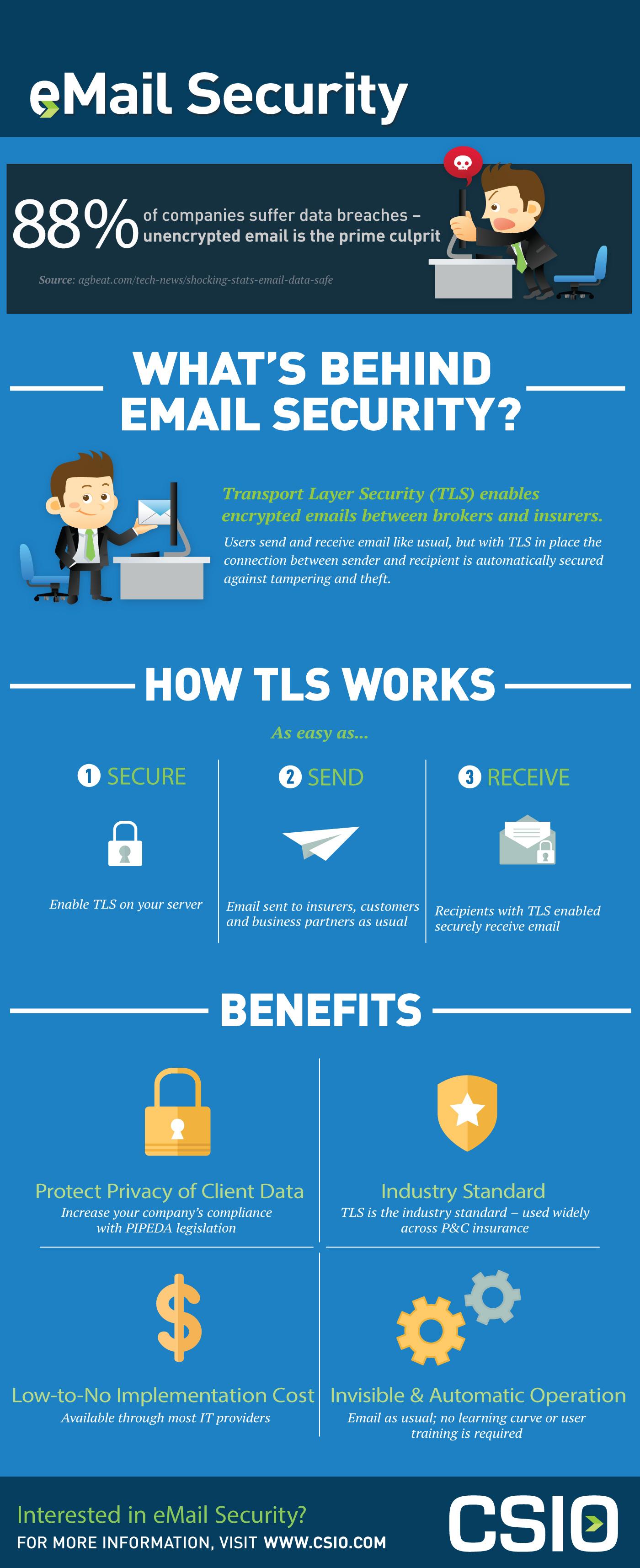 TLS White Paper
Security, privacy and peace of mind – the importance of TLS eMail Security to the P&C insurance industry.
TLS Implementation Guide
Image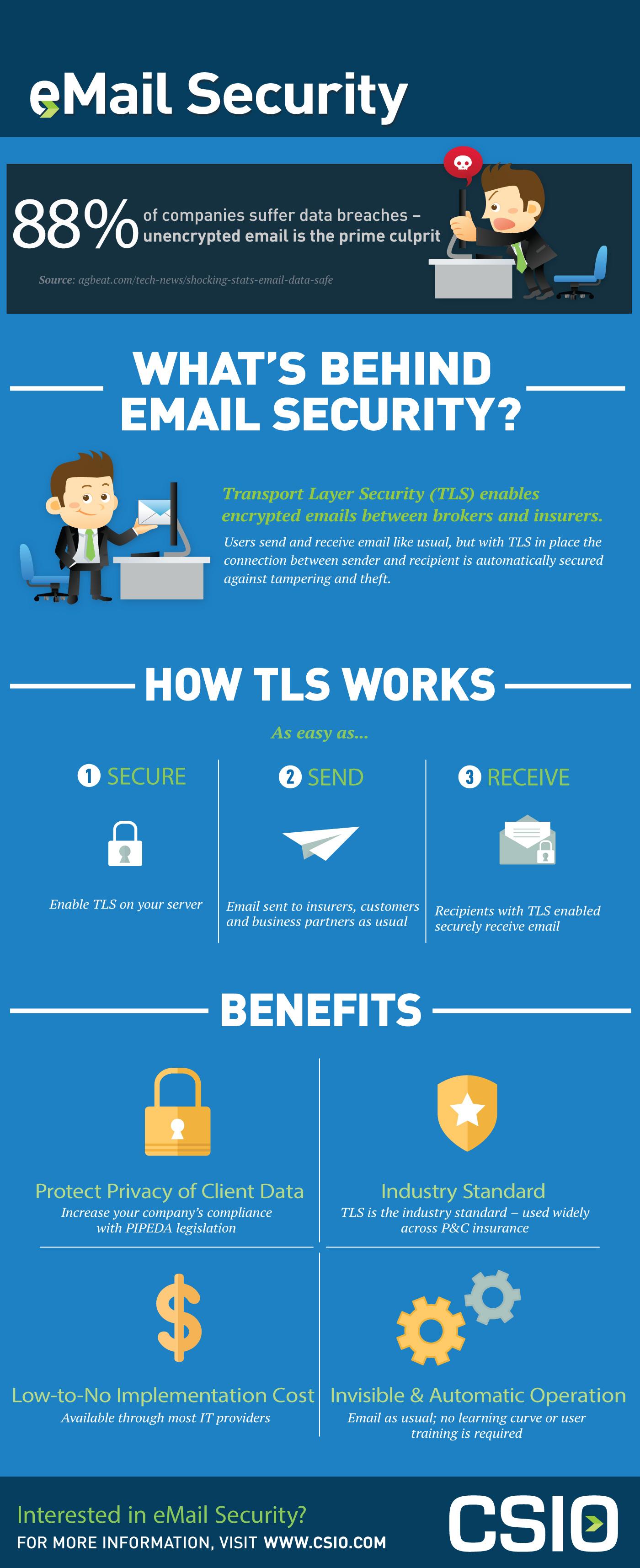 How easily can your organization implement TLS eMail Security? Download our TLS Implementation Guide for technical details.
Check if you have eMail Security implemented here.
eMail Security Webinar
This webinar discusses the necessity of an effective information security program, including TLS, in brokerages and insurance companies.
How do I implement TLS eMail Security?
Contact your IT support provider and ask about implementing TLS in your organization to realize the benefits of having the best low-cost email security solution available.
Related links