Image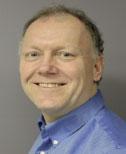 Many brokers and insurers from across Canada have already implemented CSIO XML eDocs and the adoption rate is increasing as they learn about the substantial benefits of the standard.
Member Satisfaction with eDocs - 2017 Survey Results
CSIO would like to thank everyone who took the time to go online and complete the How satisfied are you with eDocs? survey. Read the results
CAA Insurance Obtains CSIO Certification for Personal Lines eDocs
The Centre for Study of Insurance Operations (CSIO) is pleased to announce that CAA Insurance has obtained CSIO Certification for Personal Lines eDocs. Read more
eDocs Availability Chart
The eDocs Availability Chart allows members to see which insurers have adopted eDocs in the following lines of business: Personal Lines, Commercial Lines and Farm. Access the chart here
eDocs Savings Calculator
This calculator allows brokers to:
Calculate the daily, monthly and yearly cost savings gained with eDocs
Calculate the daily, monthly and yearly time savings gained with eDocs
Quantify, with hard numbers, why brokerages should implement eDocs
CSIO Certification for eDocs
C
Image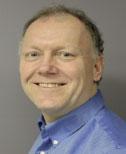 SIO is offering
CSIO Certification
to technology vendors and insurance carriers for eDocs insurance solutions.
White Paper: Going Paperless with Commercial Data Standards
Click here to download the PDF
Latest eDocs Implementation Guide
This guide provides the necessary information to support an initial implementation of eDocs using CSIOnet. The document targets the developers and analysts responsible for an eDocs deployment.
Access XML eDocs Implementation Guide on the Standards Training and Supporting Documents page [requires login].
eDocs Testimonials
 

Image

"Before CSIO eDocs, we'd have to ask the client to hold on while we logged into the portal,  looked up their file and downloaded their copy of the document. That's a 60-90 second process. With eDocs, it's instantaneous because it's right on the activity log in the BMS. So we'd pull it up in literally seconds."

-Rick Dresher, President, Affiliated Insurance in A Broker's Success with eDocs, Ontario Broker (April 2013)
How do I implement eDocs?
Contact your BMS vendor and ask about implementing the CSIO eDocs standard to realize the benefits of improved efficiency, customer service and profitable growth.
Related Links